Tag Archives:
heavy metal
Most Technical and Influential but Less Commercially Successful?
One of the outstanding and original works of the legendary and mighty Black Sabbath of the post-0zzy era has been laying in a dust of fame for a long while. Why its ended up only in UK charts and small copy sells in the US? Why its happened that the most influential work since "Sabbath Bloody Sabbath" became an atrocious sore and pumpkin for biased critics?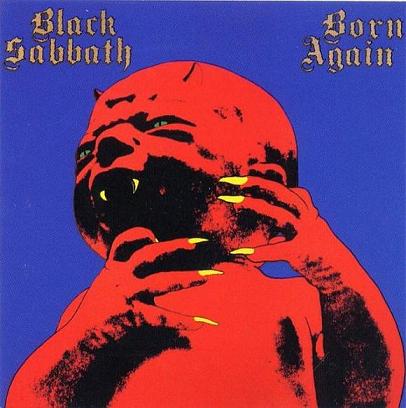 Well, first of all – Ozzy Osbourn. Yeah, guys, with no Ozzy unfortunately the band had no chances for that grandiose promotion and status. But was that fair?Of course not, any real metal head will say that the music is not about its front-man, especially if you have in the band such professionals as Butler and Tommy Iommi himself! But Warner Brothers and MTV de-generation thought opposite. This is really sad to admit, but like said James Hatfield this is "sad but true"!
The band was scornfully attacked and mocked by its own fans and critics, leaving for "Born Again" out of the charts, except UK, there band lasted as 40th I guess.
[blockquote]This album with Gillan I find is so underrated. So many Sabbath gems that people don't know cuz all they hear is paranoid, war pigs, and iron man.
Some guy online.[/blockquote]
Nobody even noticed amazing and dark and Gothic works as "Disturbing The Priest", "Born Again", "Thrashed" and "Zero The Hero". But I think I know what is the second problem, yeah. The fucking cover of the album! Here I can admit that it looks like shitty LP of some outsiders like Nirvana boys.
People stop judging the album for its cover and top rated singer name. You are buying a music not the fucking tattoo for you ass!
http://www.youtube.com/watch?v=GBCxB9BTcyo&feature=related
[five-star-rating]