Tag Archives:
digital camera
Film or digital?
This is the first question that arises in many heads of the first time filmmakers.  Many movie enthusiasts  are grasping their heads, moaning in pain: "on what camera to shoot my movie?" And many of those people are rushing for really bold and one sided decisions like which camcorders has more pixels and higher price? HDV or AVCHD? And the similar bullshit.
We will give you a definite answer—shoot on the film. The film was always a better choice and it is still probably is the best. Independent movie maker doesn't automatically mean a digital movie maker. Another question here is how large is your movie budget?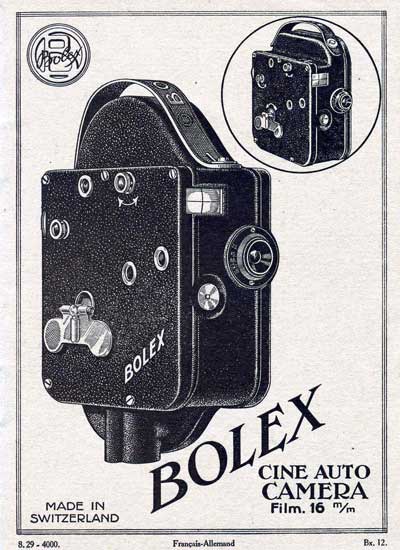 Of course, you cannot afford a 35mm film for your first time feature movie; you even cannot afford a proper 16mm variant, because it is still too expensive to buy a film stock and to digitize it in film laboratory. Unless, of course if you father is not a Miramax producer.
As you can see the film is definitely the professional variant and the most expensive for the first time filmmakers. Here is the only cheap alternative for you—the rapidly growing digital segment.
About digital decisions.
Don't rush to buy a camcorder for 2000-4000$ and don't you think that you will shoot on it most of your movies—it will not happen and it's even doesn't worth of it.  But, if you like to work with digital toys for that amount of money you had better to rent a Red One camera Pack for 2 days or a professional 16mm Bolex movie camera which will be even much better than Red One and shoot on a film!
In a movie making business renting is the best and the only reasonable variant! For example, advantages of Red One camera are its affordability and reliability, but the cheap price is always hiding something behind its value.  Red One still looks "vidoeish" and you should to put a great effort to make it look closely to 35mm. But in the end of the road you will ask yourself:
[blockquote_message]did that really worth of the spent money?[/blockquote_message]
Forget about buying, move out for movie rentals. First of all, movie equipment is too expensive and it changes its specifications constantly, especially the digital segment. Don't punish yourself and don't blow your budget buying those expensive camcorders for wedding which will end up in your cellar. Better rent them from those idiots who bought them for their own money.
Renting A Movie Equipment
So, now you are an independent movie director, you've got a movie script and prepared a movie budget, where do you go next? You go to a movie equipment rental!
What could possibly be simpler than that, you might say? Believe us or not, but it could be a pain in the ass to pay a week rated retail with no instructions and professional who could assemble and disassemble all that stuff properly and in time. The time is crucial for you, then you are shooting your first 90min. feature film in two weeks! Don't think that you are too smart to handle with that with your own hands.
[image small="http://www.dead4movie.com/wp-content/uploads/2010/12/bolexH8.jpg " big="http://www.dead4movie.com/wp-content/uploads/2010/12/bolexH8.jpg " align="left" width="250″ height="200″ type="image" skin="on"]
Remember that fiddling with the professional movie equipment (doesn't matter film or digital) is not a work for a novice, you can damage the fragile elements of film or scratch the focus. A lot of problems with hinges and crooks which could be not mentioned by your retailer.  Yes, movie implements are heavy and complicated. It is not your home camcorder! Let's start our survey:
---
Camera
The cinematographer (DP) is not going to handle with the renting of movie equipment, remember this. It's your own problem. Take 2-day week agreement and don't buy retail! Also remember to take a whole pack, with tripod, wide angles, screen, etc. You need a pack not a body of camera. Don't think you can buy other parts somewhere else cheaper and it will roll with that.
Sound
Don't you ever in your life use sound tools fitted in your rented movie camera (digital)!  Those are cheap consumers chips used only for camera testing. Don't use even microphones which coming with it! They are for documentaries and college gonzos not for movies! Hire a sound-man with his own best equipment. The good sound-man should have own professional stuff. Check out if he has different types of microphones. If he hasn't, then leave him alone.
Light
"Independent" light trucks! Never seen them in your town? Check out in yellow pages and directories and you will probably find them. Why it's the best choice to hire an "Independent" light truck? Because an independent truck, or van has already gripper, gaffer and light equipment inside! Help those entrepreneurial people to survive, give them a job! Let's specify a little bit about lightning. It should be classical three position light bulbs:
===Key===  Back ===  Fill===
Dolly
Just two famous brands "Fisher Dollies" and "Chapman-Leonard".  And don't be neurotic renting a movie equipment, don't show your naive and emotional notions, or they will boost the price! Be cool. Wanna save money on dollies? Grab your camera on shoulder and run. Those steel bastards are not cheap, so you'd better find some alternative posts about how to assembly your own movie dolly.
Film stock.
Most expensive part in your movie equipment for a first time film-making activity. Just two words: Kodak and Fuji. Make a request how to get a free stock from them, maybe you heard they also provide that optioned.